The year 2011, which fell in the third year of Barack Obama's presidency, was a pivotal one for the world. It was also the year that the world's population surpassed 7 billion people, according to various sources. These 365 days introduced us to things we now know and enjoy, as well as those that point to a brighter future. It could also be the year that many future world-changers are born. Jacob or Sophia will almost certainly become famous, as they were the most popular names in 2011. However, some well-known people passed away in 2011. Frank Buckles, the last living American WWI veteran; Osama Bin Laden, the former Al-Qaeda leader; Elizabeth Taylor, the fashion icon; Steve Jobs, the Apple CEO; and Kim Jong-Il, the former North Korean leader were among those honoured.
People were reading The Marriage Plot, State of Wonder, and The Art of Fielding. Meanwhile, audiences flocked around Hugo, The Descendants, and War Horse on the big screen. This year saw a lot of changes in world leadership as well as a slew of new developments. It was declared "The International Year of Forests" and "The International Year of Chemistry" by the United Nations.
Additionally, 2011 saw the start of the "Arab Spring," the tenth anniversary of Wikipedia, and the final episode of the Oprah Winfrey Show. The magnitude 9.0 earthquake that rocked Sendai on March 11th, 2011, captured the focus of the news for weeks. On the brighter side of the spectrum, many LGBT Americans celebrated this year as the end of the "Don't Ask, Don't Tell" policy. A wide range of discoveries were being made off the stage of public events and in laboratories all across the world.
Kepler 22-B is the first planet discovered in the "goldilocks" zone that may be habitable for life. In addition, the theory of the universe's accelerated expansion was ultimately verified. Siri's launch ushered forth a whole new age of human-phone connection. 2011 may have set the foundation for a more efficient and humane future with the invention of Zero Liquid Discharge, a more effective technique to filter sewage, and lab-grown meat.
Continue reading to discover more about the events of 2011.

Event
(January 08, 2011)
Gabby Giffords, a U.S. Representative, was shot during an assassination attempt; she survived, but six others were killed. photo source: wikimedia.org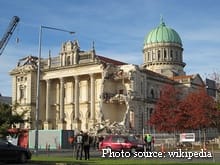 (February 22, 2011)
Christchurch, New Zealand, and its surrounding area were hit by a large catastrophic aftershock after experiencing more than five months of tremors (magnitude 6.3).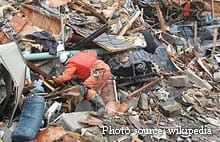 (March 11, 2011)
An earthquake hit off the northeastern coast of Honshu, Japan, on this day in 2011, causing severe damage throughout the country and producing a disastrous tsunami that resulted in a major nuclear disaster.
(April 17, 2011)
HBO premiered Game of Thrones, a tremendously popular TV show based on George R.R. Martin's fantasy book series A Song of Ice and Fire.
(April 29, 2011)
On this day in 2011, Prince William of Wales, the second in line to the British throne, married Catherine Middleton, his longtime fiancée, in a magnificent wedding watched by millions of people on television.
(May 02, 2011)
U.S. soldiers assassinated Osama bin Laden, the founder of the militant Islamist organisation al-Qaeda and mastermind of multiple terrorist assaults, including the September 11, 2001 strikes, in Abbottabad, Pakistan.
(May 22, 2011)
In Joplin, Missouri, one of the worst tornadoes in US history occurred, wreaking immense damage and killing 160 people.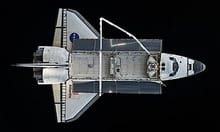 (July 08, 2011)
On the final space shuttle mission, the orbiter Atlantis was launched.
(July 09, 2011)
South Sudan declares independence from Sudan and secedes.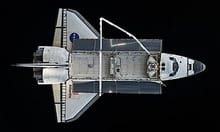 (July 21, 2011)
The orbiter Atlantis landed at NASA's John F. Kennedy Space Center in Cape Canaveral, Florida, marking the end of the US space shuttle programme after 135 missions.
(July 23, 2011)
Amy Winehouse, a British singer-songwriter who won five Grammy Awards for her Motown-inspired Back to Black (2006) but struggled with substance abuse, died at the age of 27 from alcohol poisoning.
(August 23, 2011)
Muammar Qaddafi's four-decade dictatorship in Libya came to an end when revolutionary troops captured his Tripoli compound; although his whereabouts were initially unclear, he was discovered and killed two months later in the Libyan city of Surt.
(August 24, 2011)
Steve Jobs resigned as Apple's CEO and appointed Tim Cook as his replacement. photo source: wikimedia.org
(August 27, 2011)
Hurricane Irene made landfall in the United States, pounding North Carolina's Outer Banks before advancing up the East Coast; property damage in the United States totaled $7 billion, making Irene one of the costliest Atlantic hurricanes in U.S. history.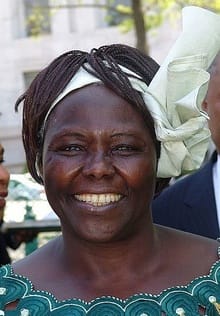 (September 25, 2011)
Wangari Maathai, a Kenyan environmentalist and politician who was the first Black African woman to earn a Nobel Prize, passed away at the age of 71. photo source: wikimedia.org
(October 05, 2011)
Among the world's most successful businessmen, Steve Jobs was a pioneer of the personal computer era who co-founded Apple and turned it into one. photo source: wikimedia.org
(December 15, 2011) The Iraq War came to an end when the US stated that its mission in the country was complete. photo source: wikimedia.org
(December 17, 2011)
North Korean leader Kim Jong Il died, and his youngest son, Kim Jong-Un, took his place. photo source: wikimedia.org