The worldwide financial crisis of the time, also referred to as the Great Recession, dominated the events of 2008. Nonetheless, there were a few other noteworthy breakthroughs. For example, an exploding star halfway across the observable cosmos became apparent to the human eye in this year. It was the furthest object known at the time that could be seen with the naked eye. Also in the sphere of space, SpaceX's Falcon 1 spacecraft was successfully launched into Earth's orbit in this year. It was the first spacecraft developed by a commercial company to accomplish so. As government-sponsored space exploration dwindled, SpaceX provided the world with a peek of a possible new future of space exploration.
The Summer Olympic Games in Beijing, China, took place in 2008. Michael Phelps, an American swimmer, set a new record for the most gold medals won in a single Olympics by earning eight gold medals during these games. This shattered the previous record of seven set by fellow American swimmer Mark Spitz. Phelps would go on to become the all-time most decorated Olympian.
In politics, the leadership transitions of two countries are particularly notable. Fidel Castro resigned as Cuba's leader in February 2008, and his brother, Raul Castro, took his place. As one notable leader stepped down, another notable leader ascended to the throne. Barack Obama was elected 44th President of the United States in November 2008, making him the first African American to hold the position.
Of course, this was a year marked by economic uncertainty. The subprime mortgage crisis, which began in 2007, prompted governments and central banks to adopt unprecedented steps in an attempt to avoid a significant economic downturn in 2008. Governments bailed out failing financial organisations that were deemed "too large to fail" in addition to economic stimulus measures done by central banks through a programme of quantitative easing. The Emergency Economic Stabilization Act of 2008, signed by US President George W. Bush, was one of the most notable programmes. The Treasury Secretary is allowed to provide up to $700 billion in aid to distressed banks in order to stabilise financial markets. While many academics and policy experts believed these policies were necessary, certain economists, particularly members of the Austrian School, slammed the bailouts and QE.
Continue reading to discover more about the events of 2008.

Event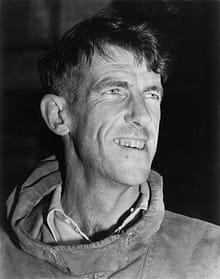 (January 11, 2008)
Sir Edmund Hillary, a New Zealand mountain climber and adventurer who was the first to summit Mount Everest with Tibetan mountaineer Tenzing Norgay, died at the age of 88. photo source: wikimedia.org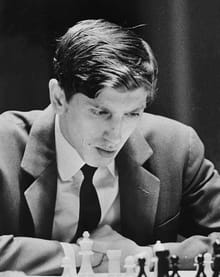 (January 17, 2008)
Bobby Fischer, an American-born chess player who became the world's youngest grandmaster when he obtained the title in 1958, died at the age of 64 in Reykjavik, Iceland.
(February 15, 2008)
Steve Fossett, an American adventurer, was legally proclaimed dead more than five months after his single-engine plane went missing in Nevada; his body was located later that year.
(February 19, 2008)
Fidel Castro formally resigned as President of Cuba, and his brother Ral took his place.
(February 27, 2008)
At the age of 82, American editor and author William F. Buckley, Jr. died. As the founder (1955) and editor in chief of the newspaper National Review, which he used as a venue for conservative views and ideas, he became a significant intellectual influence in politics.
(March 19, 2008)
Arthur C. Clarke, an English writer best known for his visionary science-fiction novels and his work on Stanley Kubrick's massively popular 1968 film 2001: A Space Odyssey, died at the age of 90.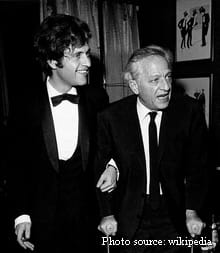 (March 31, 2008)
Jules Dassin, an American director best known for the famous heist film Rififi (1955), died at the age of 96.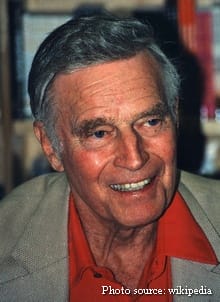 (April 05, 2008)
Charlton Heston, an American actor best known for films such as The Ten Commandments (1956) and Planet of the Apes (1968), died in California.
(April 20, 2008)
Danica Patrick, an American race car driver, won the IndyCar 300, making history as the first woman to win an IndyCar championship event.
(May 12, 2008)
A powerful earthquake devastated China's Sichuan province, causing widespread devastation and killing an estimated 90,000 people.
(May 26, 2008)
Sydney Pollack, an American filmmaker, producer, and actor known for films such as The Way We Were (1973), Tootsie (1982), and Out of Africa (1985), died at the age of 73.
(May 31, 2008)
With a wind-legal (+1.7 m/s) time of 9.72 seconds, Usain Bolt smashes the world record in the 100m sprint.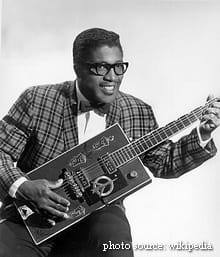 (June 02, 2008)
Bo Diddley, an American singer, songwriter, and guitarist who was one of the most influential figures in the early days of rock music, died in Florida.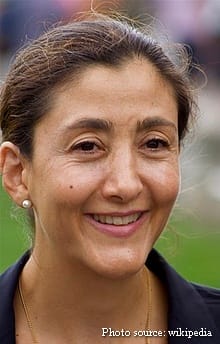 (July 02, 2008)
Colombian politician Ingrid Betancourt was liberated following a rescue effort in which army personnel acted as international relief workers, more than six years after she was kidnapped by FARC terrorists.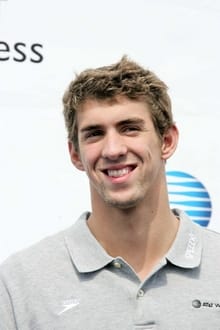 (August 17, 2008)
Michael Phelps, an American swimmer, helped his team win the 4 x 100-meter medley relay at the Beijing Olympics, becoming the first athlete to earn eight medals in a single Games.
(August 27, 2008)
Barack Obama, a politician from the Democratic Party, was the first African American to be nominated for the presidency by either of the two main parties; he defeated John McCain to win the presidency.
(September 10, 2008)
The world's most powerful particle accelerator, the Large Hadron Collider, successfully tested its first run. The European Nuclear Research Organization successfully shot the first protons throughout the tunnel circuit at stages. photo source: wikimedia.org
(September 11, 2008)
A massive fire breaks out aboard a freight train in the Channel Tunnel, forcing the closure of a section of the tunnel for six months.
(September 27, 2008)
For the first time ever, a Chinese astronaut, Zhai Zhigang, makes a spacewalk. photo source: wikimedia.org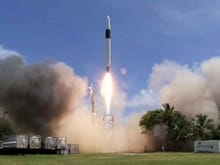 (September 28, 2008)
Falcon 1 was successfully launched by SpaceX, making it the first liquid-fueled rocket to reach space sent by a privately owned company. photo source: wikimedia.org
(September 28, 2008)
The Singapore Grand Prix marks Formula One's first night race, with Fernando Alonso taking victory. photo source: wikimedia.org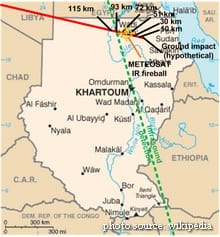 (October 07, 2008)
The asteroid 2008 TC3 collides with the Earth over Sudan, marking the first time an asteroid impact has been detected prior to its entry into the earth's atmosphere.
(November 04, 2008)
Barack Obama, a Democratic politician, was elected the first African American president of the United States. photo source: wikimedia.org
(November 29, 2008)
Jørn Utzon, the Danish architect who created the Sydney Opera House, one of the most photographed structures in the world, died at the age of 90. photo source: wikimedia.org