1996, as we approached the new millennium, was a year that, while remarkable in its own right, would go on to have enormous historical and cultural significance in the years ahead. For the first time, the chess computer "Deep Blue" defeated global chess champion Garry Kasparov in a huge scientific breakthrough. However, in a six-game series, Kasparov would defeat the computer. Nonetheless, IBM's computer pushed the boundaries of technology and led the globe to consider the developing interaction between humans and technology.
The Nintendo 64, or N64, was released in 1996, which was another technological advancement, notably in the gaming industry. This gaming system was named for its 64-bit central processor unit and provided the world several iconic games, including Super Mario 64, Mario Kart 64, GoldenEye 007, and The Legend of Zelda: Ocarina of Time, among others.
There were a few events this year that would take some time to reveal their true significance. A Game of Thrones, the first novel in George R.R. Martin's A Song of Ice and Fire series, was released in literature. While Martin's novels were well-received, the universe he built would become enormously famous thanks to the HBO series Game of Thrones, which began in 2011. Comedy Central's The Daily Show, presented by Craig Kilborn, made television history when it launched in 1996. After Jon Stewart took over hosting duties in 1999, the show grew in popularity and critical acclaim, eventually becoming an anchor for Comedy Central's programming.
In 1996, Osama bin Laden declared war on the United States, which was a more significant political development. Bin Laden, as a founder of the terrorist group Al Qaeda, would go on to conduct multiple attacks against the United States and its allies, the most destructive of which was the September 11, 2001 attacks.
Continue reading to discover more about the events of 1996.

Event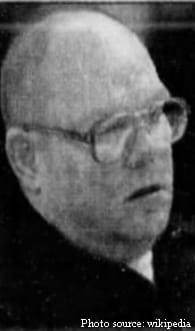 (January 25, 1996)
Billy Bailey is the last person in the United States to be hanged.
(February 09, 1996)
Chemical element 112, a heavy transuranium element later termed copernicium, was created by German physicist Peter Armbruster and his team of scientists.
(February 10, 1996)
On this day in 1996, Garry Kasparov, the world chess champion, began a six-round match against Deep Blue, an IBM chess-playing computer, in which Kasparov triumphed 4–2. (though Deep Blue won a rematch the following year).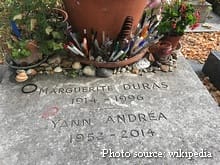 (March 03, 1996)
Marguerite Duras, a key figure in the postwar French literary landscape who wrote frequently on obsession and hopeless love, died in Paris.
(March 09, 1996)
George Burns, an American comedian and actor who had a 93-year career in show business that featured a successful comedic act with his wife, Gracie Allen, died at the age of 100.
(April 03, 1996)
Ted Kaczynski, the "Unabomber," was caught by federal investigators in Montana after he used explosives mailed through the US postal system to kill three people and injure more than 20 others.
(June 15, 1996)
Ella Fitzgerald, an American singer famed for her wide vocal range and innovative interpretations of ballads and jazz improvisations known as scat, died at the age of 79.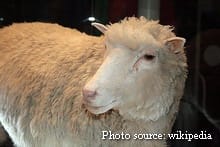 (July 05, 1996)
Dolly, a female Finn Dorset sheep, was born in Edinburgh, becoming the first mammal to be successfully cloned; her birth was not publicised until the following year.
(July 27, 1996)
An explosive pipe bomb detonates at Centennial Olympic Park in Atlanta, United States, during the 1996 Summer Games.
(September 27, 1996)
The Taliban, led by Mohammad Omar, took control of Kabul, the Afghan capital, and declared Islamic rule throughout the country. photo source: wikimedia.org
(November 07, 1996)
The Mars Global Surveyor, a robotic spacecraft planned to conduct a long-term study of the planet, was launched by NASA in 2003; contact with the spacecraft was lost in 2006. photo source: wikimedia.org
(November 30, 1996)
The Stone of Scone, a piece of grey sandstone brought to England as war booty by King Edward I 700 years ago, has been returned to Scotland. photo source: wikimedia.org
(December 04, 1996)
Mars Pathfinder, an unmanned spacecraft, was launched from Cape Canaveral, Florida, to explore the surface of Mars. photo source: wikimedia.org
(December 10, 1996)
President Nelson Mandela of South Africa signed a new constitution, completing the country's protracted transition from white minority rule (apartheid) to democracy. photo source: wikimedia.org