The Rwandan genocide, which began on April 7th in Kigali, marked the year 1994. The Hutu government's horrific massacre of Tutsis would last 100 days, ending on July 4th. On a more positive note, Nelson Mandela was elected president of South Africa at the country's first multiracial elections on April 27th. On January 14th, US President Bill Clinton and Russian President Boris Yeltsin signed the Kremlin Accords, which de-escalated Cold War-era tensions. On April 16th, Finns voted to join the European Union, and on May 6th, the Channel Tunnel between France and the United Kingdom was finished after seven years of construction.
Schindler's List, directed by Steven Spielberg, won seven Academy Awards, including Best Director and Best Picture. Green Day, a punk rock band from the United States, released Dookie on February 1st, which went on to sell over 20 million copies worldwide, while Edvard Munch's iconic painting "The Scream" was stolen in Oslo on the same day, only to be returned in May of that year. On April 8th, Nirvana's Kurt Cobain is discovered dead from a self-inflicted gunshot wound, and on June 15th, Disney's The Lion King, the highest-grossing hand-drawn animated film of all time, is released. Friends, the popular sitcom, aired on NBC a few months later.
On June 14th, the New York Rangers defeat the Vancouver Canucks to win the Stanley Cup, sparking a riot in the city of Vancouver. This happens just a few days before NFL star O.J. Simpson is charged with murder. Apple introduced the first PowerPC-equipped personal computers, which marked a tremendous jump in computing capability in science and technology. Justin Bieber, a Canadian musician, and Dakota Fanning, an American actress, were both born in 1994.
Continue reading to discover more about the events of 1994.

Event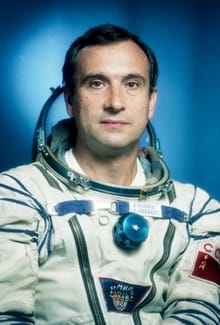 (January 08, 1994)
Valeri Polyakov, a Russian cosmonaut aboard the Soyuz TM-18 spacecraft, is on his way to Mir. He would stay on the space station for a total of 437 days in orbit, setting a new record. photo source: wikimedia.org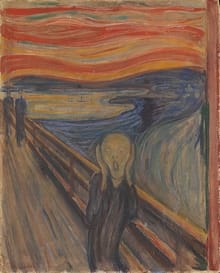 (February 12, 1994)
The Scream (later recovered), one of multiple versions of Norwegian artist Edvard Munch's most renowned artwork, was stolen from the National Gallery in Oslo by thieves.
(March 01, 1994)
Justin Bieber was born in Stratford, Ontario, and is a Canadian musician known for his fresh-faced good looks and catchy pop songs.
(April 05, 1994)
Kurt Cobain, the main singer of the grunge band Nirvana, committed suicide.
(April 07, 1994)
Rwandan Prime Minister Agathe Uwilingiyimana, a moderate Hutu, was slain by Hutu soldiers a day after Rwandan President Juvénal Habyarimana and Burundian President Cyprien Ntaryamira died, ushering in a time of lawlessness and horrific executions.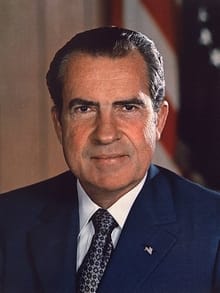 (April 22, 1994)
Former US President Richard M. Nixon passed away. He was the first American president to resign.
(May 10, 1994)
Nelson Mandela became president of South Africa on this day in 1994, after his efforts to eliminate apartheid led to his imprisonment (1962–90) and earned him a share of the Nobel Peace Prize in 1993 (together with F.W. de Klerk).
(May 10, 1994)
John Wayne Gacy, an American serial murderer who stunned his suburban Chicago town in the 1970s with his killings of 33 boys and young men while performing as a clown at charitable events and children's parties, was executed.
(May 19, 1994)
Jacqueline Kennedy Onassis, the first lady of the United States and wife of President John F. Kennedy, passed away in New York City.
(May 24, 1994)
Four men were sentenced to 240 years in jail for their roles in the 1993 bombing of the World Trade Center in New York City, which killed six people and injured over 1,000 more.
(June 17, 1994)
On this day in 1994, O.J. Simpson was charged with the murders of his ex-wife Nicole Simpson and her friend Ronald Goldman, though he was acquitted the following year after a sensational trial.
(June 23, 1994)
At Kennedy Space Center, NASA's Space Station Processing Facility, a new state-of-the-art manufacturing facility for the International Space Station, formally opens.
(July 16, 1994)
Shoemaker-Levy 9 collides with Jupiter and is destroyed.
(August 19, 1994)
Linus Pauling, the only person to have earned two unshared Nobel Prizes (Chemistry, 1954; Peace, 1962), died at the age of 93.
(September 22, 1994)
Friends, which debuted on NBC, is now one of the most well-known sitcoms in the United States. photo source: wikipedia.org
(October 12, 1994)
The Magellan spacecraft is destroyed by the heat of Venus's atmosphere. photo source: wikimedia.org
(October 14, 1994)
For their roles in the construction of the Oslo Accords and the shaping of future Palestinian self-government, Yasser Arafat, Yitzhak Rabin, and Shimon Peres are awarded the Nobel Peace Prize. photo source: wikimedia.org
(November 12, 1994)
Wilma Rudolph, the first American woman to win three track and field gold medals in a single Olympics, died in Tennessee. photo source: wikimedia.org