The 1980s are likely to be remembered as the decade that ushered in a new level of bravery. More people have access to freedoms than ever before, resulting in unprecedented creativity. Despite the vibrant innovations in the fashion and entertainment industries, horrible tragedies occurred in various corners of the globe.
On March 30, 1981, after speaking to the construction and building workers union at the Hilton in Washington, D. C., news of Ronald Reagan's assassination flooded the radios and televisions. John Hinkley Jr., the assailant, was only ten feet away from the president, brandishing a.22 pistol loaded with exploding rounds. He wasn't a great shot, and most of the rounds didn't go off as planned. James Brady, the then-press secretary, a police officer, and a secret service operative are among the casualties. The final bullet struck the presidential limousine and ricocheted into the president's chest. After doctors determined that Hinkley was clinically crazy, he was released.
In the evening of May 13, two months later, four gunshots rang out as Pope John Paul II's procession passed through St. Peter's Square in Rome. One struck the pontiff in the belly, another in the left hand, the third in the breast of 60-year-old Ann Odre of the United States, and the fourth in the arm of Jamaican Rose Hill, 21. The world watched as a team of doctors removed the bullets lodged in the pontiff's belly and hand, which took more than five hours. Mehmet Ali Agca, a 23-year-old Turk, was the assailant. Two years later, Pope John Paul II paid a visit to Mehmet in prison and gave him forgiveness.
On June 6, when a train crashed into the Baghmati River, religious divisions were the rule of the day. When a cow crossed the tracks, the train's engineer slammed on the brakes too hard, killing around 600 passengers. Due to torrential rains, the tracks were flooded, and when the brakes were applied, the cars slipped, and seven cars crashed into the Baghmati River's dark depths. After a day of searching, 286 bodies were discovered, with over 300 still missing. There were an estimated 1000 passengers on board the train.
Despite the horrific events of 1981, Japanese technology, such as Sony's Walkman, invaded the world. Also, a 12-year-old deconstructed the Rubik's cube and created a book about how to solve it, which became a best seller.
Continue reading to discover more about the events of 1981.

Event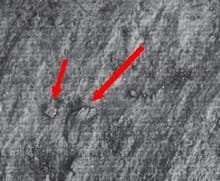 (January 08, 1981)
A local farmer claims to have witnessed a UFO encounter in Trans-en-Provence, France, which he claims is "probably the most thoroughly and meticulously documented observation of all time." photo source: wikimedia.org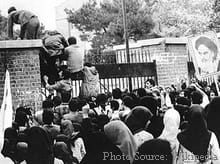 (January 20, 1981)
Ayatollah Ruhollah Khomeini ended the Iran hostage crisis by releasing 52 Americans who had been held captive for 15 months.
(January 31, 1981)
Justin Timberlake was born in Memphis, Tennessee, and rose to fame as a member of the enormously successful "boy band" *NSYNC before embarking on a solo career.
(March 30, 1981)
Ronald Reagan was shot and critically injured by would-be assassin John W. Hinckley, Jr. in Washington, D.C. on this day in 1981, just two months after his inauguration as the 40th president of the United States.
(April 12, 1981)
Columbia, NASA's first space shuttle, was launched on this day in 1981. Columbia was planned to orbit Earth, transport people and cargo to and from orbiting spacecraft, then glide down to Earth via a runway landing.
(April 27, 1981)
The first personal computer mouse was introduced by Xerox PARC.
(May 05, 1981)
Bobby Sands, an officer in the Irish Republican Army (IRA), died in prison while on a hunger strike.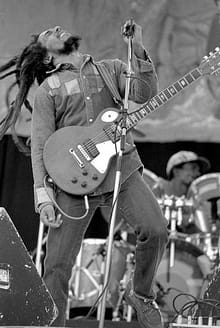 (May 11, 1981)
Bob Marley, a Jamaican reggae singer, died of cancer.
(May 13, 1981)
Pope John Paul II escaped an assassination attempt in Vatican City's St. Peter's Square, where he was shot and critically wounded by Turkish national Mehmet Ali Agca.
(July 29, 1981)
The wedding of Charles, Prince of Wales, and Lady Diana Spencer at St Paul's Cathedral in London was broadcast live to a global television audience of more than 750 million people. photo source: wikipedia.org
(August 01, 1981)
MTV begins airing in the United States and airs its first video, The Buggles' "Video Killed the Radio Star."
(August 12, 1981)
The IBM Personal Computer is initially stocked in retailers. The IBM PC or IBM 5150 computer had no disc drives and cost approximately $1500.
(September 21, 1981)
Belize obtained independence from the United Kingdom in 1981.
(November 29, 1981)
Natalie Wood, an American film actress, drowned under strange circumstances while vacationing aboard a yacht off the coast of Santa Catalina Island, California.