The year 1960 was dubbed "African Year." Through armed conflict, seventeen countries earned independence from their colonial oppressors. John F. Kennedy, a charismatic politician, presented the American people with an ambitious domestic agenda in which he aspired to eliminate inequity and injustice. Elvis Presley's tenth studio album, Elvis Is Back!, was released this year.
By 1960, the United States of America had reached a pinnacle of civil rights demonstrations. The Food and Drug Administration (FDA) just approved the world's first artificially made birth control pill. The tablet was approved on May 9 after six years of clinical testing.
The first tremor of an earthquake struck the Chilean city of Valdivia twelve days later, on May 21. The series of earthquakes began with a 7.6 magnitude tremor and ended with an 8.5 magnitude tremor. The earthquakes were caused by the Nazca oceanic plate colliding with the South American plate 50 feet below. Massive landslides swept down the neighbouring mountains as a result. A 26-foot wave hit the coast at twenty minutes past four, destroying buildings and other structures as it receded. A 35-foot wave slammed into the shore a few moments later, killing more than a thousand people. An estimated 5000 people were killed, and 2 million people were displaced.
On the frigid morning of December 16, two planes collided above New York City in an unusual incident. 134 individuals were killed in the planes and on the ground as a result of the disaster. It took 72 hours to put out the several fires that erupted when the debris landed.
Many people are unaware that the American Football League (AFL) was founded in 1960 to compete with the National Football League (NFL). Randi Altschul, an American toy inventor, was born in 1960.
Continue reading to discover more about the events of 1960.

Event
(January 09, 1960)
The Aswan High Dam was built in Egypt and completed in 1970, generating large amounts of electricity and allowing for the control of the annual Nile flood. photo source: wikimedia.org
(February 01, 1960)
Four African Americans started a sit-in to protest a segregated lunch counter at a Woolworth's in Greensboro, North Carolina; their success sparked a larger sit-in campaign across the South.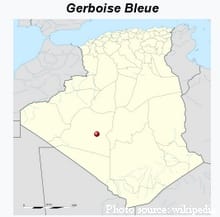 (February 13, 1960)
France becomes the fourth country to possess nuclear weapons after a successful nuclear test dubbed "Gerboise Bleue."
(April 27, 1960)
Togo, a West African country, gained independence after several years as an autonomous republic inside the French Union.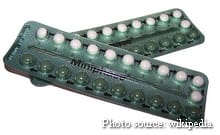 (May 09, 1960)
The first birth control pill was approved by the US Food and Drug Administration.
(May 13, 1960)
In the Himalayas, a Swiss expedition commanded by Max Eiselin climbed the top of Dhaulagiri.
(May 22, 1960)
One of the strongest earthquakes ever recorded rocked Chile's southern coast, killing around 5,700 people and causing death and destruction in far-flung Pacific coastline areas, including Japan and Hawaii.
(June 19, 1960)
Charlotte Motor Speedway hosted the first NASCAR race.
(July 14, 1960)
Jane Goodall arrives at the Gombe Stream Reserve in modern-day Tanzania to commence her research of wild chimpanzees.
(July 20, 1960)
Sirimavo Bandaranaike is chosen as the world's first elected female head of government by Ceylon (now Sri Lanka).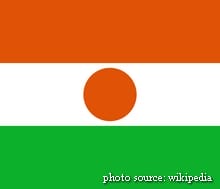 (August 03, 1960)
Niger declares its independence from France.
(August 07, 1960)
Côte d'Ivoire Independence Day. photo source: wikimedia.org
(August 11, 1960)
Chad Independence Day. photo source: wikimedia.org
(August 12, 1960)
NASA successfully launches Echo 1A, its first communications satellite. photo source: wikimedia.org
(August 13, 1960)
Central African Republic Independence Day. photo source: wikimedia.org
(August 19, 1960)
Korabl-Sputnik 2 was the third test mission of the Vostok spacecraft. It was the first mission to send animals into orbit and successfully return them to Earth. Two dogs (Belka and Strelka), forty mice, two rats, and a variety of plants were transported aboard the spaceship, as well as a television camera that captured images of the dogs. photo source: wikimedia.org
(September 05, 1960)
Muhammad Ali (then known as Cassius Clay) takes home the gold medal in the 175-pound light heavyweight boxing event at the 1960 Olympic Games in Rome. photo source: wikimedia.org
(September 24, 1960)
The Enterprise, the first nuclear-powered aircraft carrier, was launched by the United States. photo source: wikimedia.org
(September 26, 1960)
This day in 1960, the first of a series of historic television debates between US presidential candidates John F. Kennedy and Vice President Richard M. Nixon (seen by around 85 to 120 million viewers) was broadcast. photo source: wikimedia.org
(October 19, 1960)
Cuba is under a near-total trade ban imposed by the United States. Cuba nationalised US-owned oil refineries without compensation, prompting the US to impose an embargo on everything but food and medicine supplies to the island. photo source: wikimedia.org
(November 08, 1960)
Presidential election of John F. Kennedy in 1960, defeating Richard Nixon, who would go on to become president in 1968 and 1972. photo source: wikimedia.org
(November 01, 1960) Ruby Bridges, then six years old, started school at William Frantz Elementary School in New Orleans, becoming the youngest of a group of African American pupils to integrate schools in the American South.
(November 28, 1960)
Mauritania declared independence from France and withdrew from the French Community. photo source: wikimedia.org