1956 was a watershed moment in popular culture, with most of it centred on Elvis Presley, the "King of Rock and Roll." With his rendition of "Heartbreak Hotel," Elvis reached the US music charts for the first time this year. Elvis Presley's first gold album, "Elvis Presley," was released in this year. Elvis Presley famously caused a national uproar in June 1956 when he performed "Hound Dog" on The Milton Berle Show with "suggestive" hip gestures. Near the end of 1956, Presley would join the "Million Dollar Quartet." For the first and only time, Elvis Presley, Jerry Lee Lewis, Carl Perkins, and Johnny Cash performed together at the Sun Studio in Memphis, Tennessee. 1956 was also a significant year for female celebrities. Norma Jean Mortenson legally changed her name to Marilyn Monroe after recording her popular song "Que, Sera, Sera."
1956 was a watershed moment in television history. Bob Barker, the famed host, made his television debut in this year, anchoring the game programme Truth or Consequences. Due to overwhelming demand, a classic performance of Peter Pan starring Mary Martin was re-staged live on NBC this year. In other news, As the World Turns, an American soap opera, made its debut on CBS.
This year was also a big year for film and theatre. My Fair Lady premiered on Broadway, while The King and I, a film by Rodgers and Hammerstein, was released in theatres. Cecil B. DeMille's The Ten Commandments, starring Charlton Heston, was also released in theatres this year. Dean Martin and Jerry Lewis, the renowned comedic pair, performed their final comedy gig together in 1956. Their most recent appearance was at New York City's Copacabana nightclub.
Continue reading to discover more about the events of 1956.

Event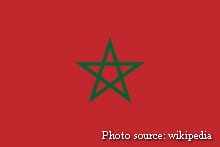 (March 02, 1956)
Morocco, a North African country just across the Gibraltar Strait from Spain, declared independence from France on this day in 1956, with Sultan Muhammad V becoming the country's first administration.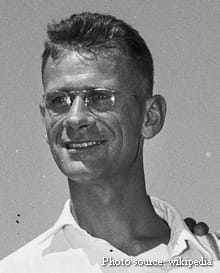 (May 18, 1956)
The first ascent of the Himalayan mountain Lhotse I was undertaken by Swiss climbers Fritz Luchsinger and Ernest Reiss.
(May 24, 1956)
In Lugano, Switzerland, the first Eurovision Song Contest was held, and it quickly became a very popular annual event.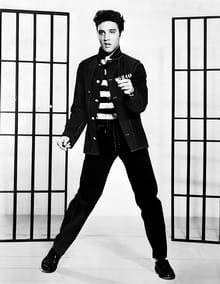 (June 05, 1956)

On The Milton Berle Show, Elvis Presley debuts his new single, "Hound Dog," shocking the audience with his suggestive hip movements.
(July 13, 1956)
The Dartmouth workshop is the first artificial intelligence conference.
(July 26, 1956)
Following the rejection of the World Bank to fund the construction of the Aswan Dam, Egyptian President Gamal Abdel Nasser nationalises the Suez Canal, prompting international outcry.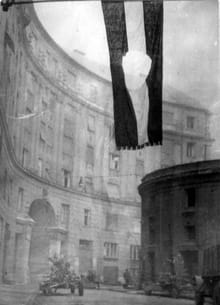 (October 23, 1956)
The Hungarian Revolution is sparked after secret police shoot numerous anti-communist protesters. In Budapest, Hungary, tens of thousands of people come to the streets to demand the end of Soviet control. photo source: wikimedia.org
(December 28, 1956)
Chin Peng, David Marshall, and Tunku Abdul Rahman convene in Baling, Malaya to attempt resolution of the Malayan Emergency. photo source: wikimedia.org