General Dwight D. Eisenhower, one of the great Allied commanders of World War II, had become President Eisenhower, the 34th President of the United States, a full decade after the war ended. In 1955, President Dwight D. Eisenhower made a pivotal choice that would have far-reaching implications for American foreign policy and millions of lives for decades: he dispatched the first American advisors to Vietnam.
The Cold War between the West and the East, led by the United States and the Soviet Union, saw significant advances in this year. The Warsaw Pact was signed in May in the East. This was a mutual defence treaty between the Soviet Union and its satellite countries, similar to the founding of NATO by the Western powers. The United States made considerable defence technology investments in the West. The USS Nautilus, the world's first nuclear-powered submarine, made its maiden voyage to sea in January. The Pentagon formally declared a plan to create intercontinental ballistic missiles with nuclear warheads during the same month.
1955 was also a watershed moment in the American Civil Rights Movement. Rosa Parks famously refused to heed a bus driver's request to get out of her seat to make place for a white passenger in December of this year. In her hometown of Montgomery, Alabama, this triggered a number of big protests. This year saw numerous important advances in popular culture, including the creation of an early prototype of Kermit the Frog by Jim Henson. Walt Disney inaugurated his world-famous theme park, Disneyland, in Anaheim, California, in July of 1955.
Finally, one of the world's sharpest minds, Albert Einstein, died this year at the age of 76. However, the world got two more smart people this year with the births of Bill Gates and Steve Jobs.
Continue reading to discover more about the events of 1955.

Event
(February 13, 1955)
Four of the seven Dead Sea Scrolls are obtained by Israel.
(February 24, 1955)
Steve Jobs, a charismatic pioneer of the personal computer era and cofounder of Apple Inc., was born in the United States.
(March 05, 1955)
Mo Yan, a Chinese author who won the Nobel Prize for Literature in 2012 for his inventive and humanistic fiction, was born on this day.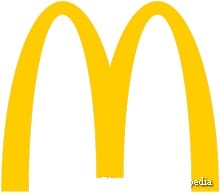 (April 15, 1955)
In Des Plaines, Illinois, American fast-food pioneer Ray Kroc opened the first McDonald's franchise, starting what would become the world's largest fast-food chain.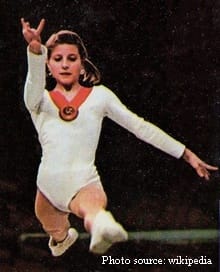 (May 16, 1955)
Olga Korbut, a Soviet gymnast who enthralled audiences with her attractiveness, youth, and petite size at the 1972 Olympics in Munich, West Germany, where she won three gold medals, was born in Belorussia (now Belarus).
(June 07, 1955)

Lux Radio Theatre is no longer broadcasting. The show debuted in 1934 in New York and featured radio versions of Broadway musicals and successful movies.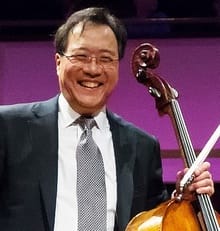 (October 07, 1955)
Cellist Yo-Yo Ma was born in Paris and was renowned for his dexterous technique and warm tone. photo source: wikimedia.org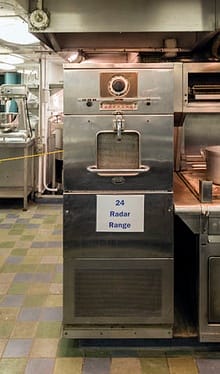 (October 25, 1955)
Domestic microwave ovens went on sale for the first time. Raytheon later leased its rights to Tappan in 1955 for the introduction of a household microwave oven. photo source: wikimedia.org
(October 28, 1955)
Bill Gates, the cofounder of Microsoft, the world's largest personal computer software corporation, was born in the United States. photo source: wikimedia.org
(November 05, 1955) The reconstructed Vienna State Opera reopens with a performance of Beethoven's Fidelio, after being devastated during World War II. photo source: wikimedia.org
(December 01, 1955)
Rosa Parks refused to give up her bus seat to a white passenger and was arrested on this day in 1955, in violation of segregation rules in Montgomery, Alabama, igniting a 381-day bus boycott spearheaded by Martin Luther King, Jr. photo source: wikimedia.org