The globe was in despair over the raging Second World War at this point. Mrs. Miniver, starring Greer Garson and Walter Pidgeon, was the highest-grossing film of all time. Jean Bruller's Le Silence de la Mer (The Silence of the Sea) was published quietly. The resistance to the Nazi occupation of France was the focus of the story. In France, barely a hundred copies were available for distribution before the Nazis destroyed the remainder. By the end of the year, Bing Crosby's White Christmas had topped all major hit lists in Europe and the United States.
The United Nations is an elite organisation tasked with maintaining world peace and mediating conflicts between opposing factions. President Franklin D. Roosevelt of the United States and Prime Minister Winston Churchill of the United Kingdom signed the United Nations Charter on January 1, 1942. The United Nations was founded with 26 countries. Until the Japanese attacked Pearl Harbor on December 7, 1941, the United States had kept out of the war. Rationing of gasoline began in 17 states on the east coast of the United States on May 15, 1942. This was an attempt to aid the American military effort. President Franklin D. Roosevelt then took steps to ensure that gasoline rationing was enforced in all 50 states of the United States.
Hitler and his Nazi party believed that Jews were not people but beasts, and as a result, thousands of Jews were slaughtered. Leading British political officials and clergy convened a public conference on October 29, 1942, to denounce the Nazis' continued persecution of Jews. The Nazi Germany had planned to host the FIFA World Cup in 1942, but the event was cancelled due to the ongoing war. This year also saw the birth of individuals who would go on to shape a generation, including British physicist Stephen Hawking, Muhammad Ali, one of the greatest boxers of all time, and Aretha Franklin, among many others.
Continue reading to discover more about the events of 1942.

Event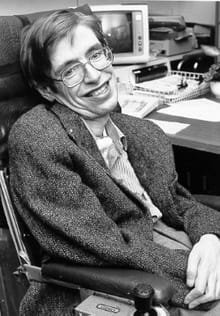 (January 08, 1942)
Stephen Hawking, an English theoretical physicist who devised a theory of bursting black holes that combined relativity theory and quantum mechanics, was born. photo source: wikimedia.org
(January 13, 1942)
Henry Ford, an American manufacturer, patented the use of plastic in automotive construction. Henry Ford patents a soybean car that is 30% lighter than a conventional vehicle. photo source: wikimedia.org
(January 17, 1942)
Muhammad Ali, an American professional boxer, was born in Louisville, Kentucky.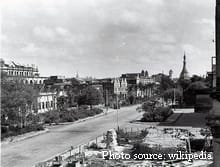 (March 08, 1942)
During World War II, Japanese troops occupied Rangoon, Burma (Yangon, Myanmar).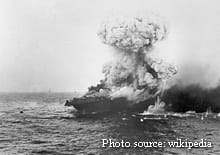 (May 04, 1942)
During World War II, the Battle of the Coral Sea saw US air and naval fleets repel a Japanese invasion force aiming for the strategic Port Moresby, New Guinea.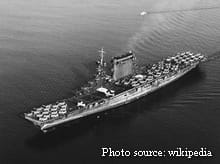 (May 08, 1942)
The USS Lexington was the first American aircraft carrier to be sunk during World War II at the Battle of the Coral Sea.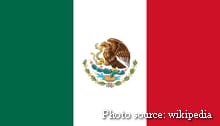 (May 22, 1942)
Mexico declared war on Germany, Italy, and Japan during World War II.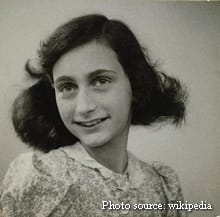 (July 06, 1942)
On this day in 1942, Anne Frank and her family went into hiding in Amsterdam and lived in a secret annex until their capture on August 4, 1944, an experience recounted in her diary, which became a classic of war literature.
(August 07, 1942)
During WWII, the Battle of Guadalcanal began when US Marines landed on Guadalcanal and Tulagi in the Solomon Islands and captured the Japanese airport, igniting a six-month battle. photo source: wikimedia.org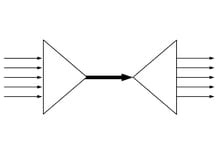 (August 11, 1942)
Frequency-hopping spread spectrum communication technology patented by Hedy Lamarr and composer George Antheil. photo source: wikimedia.org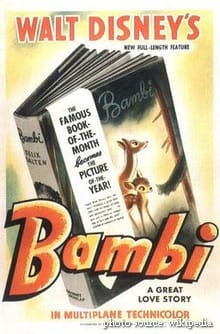 (August 21, 1942)
The animated film Bambi was released in theatres in the United States, and it quickly became a Disney classic, notable for its beautiful hand-drawn animation and sensitive affective narrative.
(November 26, 1942)
Casablanca, directed by Michael Curtiz and starring Humphrey Bogart, Ingrid Bergman, and Paul Henreid, premiered on this day in 1942 and went on to become one of Hollywood's most beloved films. photo source: wikimedia.org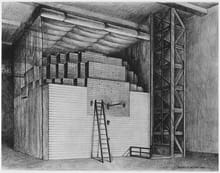 (December 02, 1942)
At the University of Chicago, scientists led by Enrico Fermi created the world's first controlled self-sustaining nuclear chain reaction. photo source: wikimedia.org