Today in History

JAN
FEB
MAR
APR
MAY
JUN
JUL
AUG
SEP
OCT
NOV
DEC

On May 22, learn about the most interesting events and historical facts that occurred throughout history. The 142nd day of the Gregorian calendar is May 22nd. On this day, the Republic of Ireland became the first country in the world to legalise same-gender marriage; the first Rugby World Cup began in Auckland, with Italy facing New Zealand; and the first atlas, Theatrum Orbis Terrarum, was released.
Gemini is the zodiac sign for May 22nd. Morrissey, the singer, and Naomi Campbell, the fashion model, both have May 22nd birthdays. Today is Harvey Milk Day and National Maritime Day.

Event
(May 22, 1885)
Victor Hugo, a French poet, novelist, and dramatist, died in Paris. He was the most prominent of the French Romantic writers.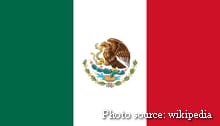 (May 22, 1942)
Mexico declared war on Germany, Italy, and Japan during World War II.
(May 22, 1960)
One of the strongest earthquakes ever recorded rocked Chile's southern coast, killing around 5,700 people and causing death and destruction in far-flung Pacific coastline areas, including Japan and Hawaii.
(May 22, 2011)
In Joplin, Missouri, one of the worst tornadoes in US history occurred, wreaking immense damage and killing 160 people.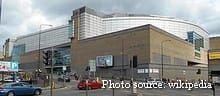 (May 22, 2017)
In the 2017 Manchester Arena bombing, twenty-two people were killed at an Ariana Grande concert.
(Died on May 22, 2020)
Denise Cronenberg, Canadian costume designer (b. 1938).