Today in History

JAN
FEB
MAR
APR
MAY
JUN
JUL
AUG
SEP
OCT
NOV
DEC

On June 7, learn about the most interesting events and historical facts from across history. In the Gregorian calendar, June 7th is the 158th day of the year. The Treaty of Tordesillas, signed on this day by Spain and Portugal, divides the new globe along a meridian 370 leagues west of the Cape Verde Islands off the west coast of Africa, and the Vatican City becomes a sovereign state.
Gemini is the zodiac sign for June 7.
Prince, Liam Neeson, Anna Kournikova, Bill Hader, and Dean Martin all had famous birthdays. Today marks Prince's Birthday, as well as National Chocolate Ice Cream Day and Global Running Day.

Event
(June 07, 1929)
Vatican City became an independent state after the Lateran Treaty was signed on February 11, 1929, by Benito Mussolini for Italy and Pietro Gasparri, cardinal secretary of state, for the papacy, and ratified on the same day.
(June 07, 1955)

Lux Radio Theatre is no longer broadcasting. The show debuted in 1934 in New York and featured radio versions of Broadway musicals and successful movies.
(June 07, 1975)

The first videocassette recorder format, Betamax, is introduced by Sony.
(June 07, 1977)

The high day of Queen Elizabeth II's Silver Jubilee is seen by 500 million people on television.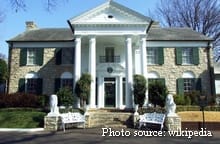 (June 07, 1982)
Graceland, Elvis Presley's home in Memphis, Tennessee, where he died in 1977, was opened to the public for visits and quickly became one of America's most popular tourist destinations.
(Died on June 07, 2015)
Christopher Lee, English actor (b. 1922).