Today in History

JAN
FEB
MAR
APR
MAY
JUN
JUL
AUG
SEP
OCT
NOV
DEC

On June 3, learn about the most interesting events and historical facts from across history. The 154th day of the Gregorian calendar is June 3rd. On this day, Jack Jouett began his midnight ride to warn Thomas Jefferson and the Virginia legislature of an approaching Banastre Tarleton raid, Queen's "Bohemian Rhapsody" went gold, and the Zoot Suit Riots began in the United States.
Gemini is the zodiac sign for June 3rd. George V, Rafael Nadal, and Anderson Cooper all have famous birthdays. National Egg Day and World Bicycle Day are both celebrated today.

Event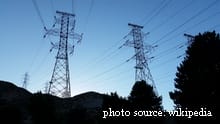 (June 03, 1889)
The first long-distance electric power transmission line in the United States is built, stretching 14 miles (23 kilometres) between a generator at Willamette Falls and Portland, Oregon.
(June 03, 1965)
Gemini 4, the first NASA crewed multi-day space mission, gets launched. A crew member, Ed White, makes the first American spacewalk.
(June 03, 1989)
On this day in 1989, the Chinese government dispatched the military to suppress a pro-democracy demonstration in Beijing's Tiananmen Square, which resulted in hundreds of deaths.
(June 03, 2016)
Muhammad Ali, an American boxer and social activist who earned the epithet "the Greatest" by becoming possibly the most admired and dominant heavyweight fighter in history, died in Scottsdale, Arizona.
(Died on June 03, 2021)
F. Lee Bailey, American attorney (b. 1933).