Today in History

JAN
FEB
MAR
APR
MAY
JUN
JUL
AUG
SEP
OCT
NOV
DEC

Learn about the most intriguing events and historical facts that occurred on January 13 throughout history. The thirteenth day of the Gregorian calendar is January 13th. During the War of 1812, British troops captured Fort Peter in St. Marys, Georgia, the National Geographic Society was established, and Emile Zola's "J'accuse" uncovered the Dreyfus Affair.
Capricorn is the zodiac sign for January 13th. Julia Louis-Dreyfus, Liam Hemsworth, and Orlando Bloom all have famous birthdays. National Gluten-Free Day and National Rubber Ducky Day both fall on January 13th.

Event
(January 13, 1942)
Henry Ford, an American manufacturer, patented the use of plastic in automotive construction. Henry Ford patents a soybean car that is 30% lighter than a conventional vehicle. photo source: wikimedia.org
(January 13, 1968)
Johnny Cash, an American singer and composer, recorded his album Johnny Cash at Folsom Prison in front of 2,000 inmates in California's Folsom Prison. photo source: wikimedia.org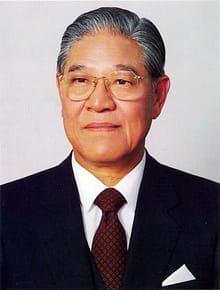 (January 13, 1988)
Lee Teng-hui becomes the Republic of China's first native Taiwanese President. photo source: wikimedia.org
(January 13, 1993)
STS-54 launches Endeavour into space for the third flight from the Kennedy Space Center. photo source: wikimedia.org
(Died on January 13, 2020)
Bryan Monroe, American journalist and educator, (b. 1965).
(January 13, 2021)
After the House of Representatives approved an article of impeachment accusing Trump of "incitement of insurrection" for allegedly encouraging his supporters to storm the Capitol in an attempt to overturn the results of the 2020 presidential election, in which Trump was defeated by Joe Biden, Trump became the first US president to be impeached twice. photo source: wikimedia.org