Today in History

JAN
FEB
MAR
APR
MAY
JUN
JUL
AUG
SEP
OCT
NOV
DEC

On February 10, learn about the most interesting events and historical facts from across history. The Gregorian calendar's 41st day is February 10th. On this day, the Mongols seized Baghdad, bringing an end to the Islamic Golden Age; IBM's Deep Blue defeated Garry Kasparov in chess; and Barack Obama, then a senator from Illinois, declared his candidacy for president.
Aquarius is the zodiac sign for February 10th. Emma Roberts, Elizabeth Banks, and Laura Dern all have famous birthdays. National Umbrella Day is observed on February 10th.

Event
(February 10, 1957)
Laura Ingalls Wilder, the author of the beloved Little House series of children's novels, died at the age of 90.
(February 10, 1962)
Francis Gary Powers, the captured pilot of the U-2 jet shot down by the Soviet Union in 1960 and later convicted of espionage, was exchanged for Soviet agent Rudolf Abel, who was imprisoned.
(February 10, 1996)
On this day in 1996, Garry Kasparov, the world chess champion, began a six-round match against Deep Blue, an IBM chess-playing computer, in which Kasparov triumphed 4–2. (though Deep Blue won a rematch the following year).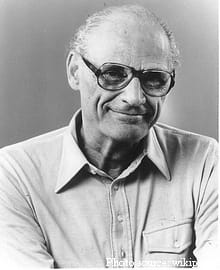 (February 10, 2005)
At the age of 89, Arthur Miller, one of the most prominent playwrights of the mid-twentieth century, died. He was most known for his Pulitzer Prize-winning masterwork, Death of a Salesman.
(February 10, 2014)
Shirley Temple, an American actress and diplomat who was a dimple-cheeked curly-haired child star and the top Hollywood box-office attraction from 1935 to 1939, died at the age of 85.
(Died on February 10, 2021)
Larry Flynt, American publisher (b. 1942).