Today in History

JAN
FEB
MAR
APR
MAY
JUN
JUL
AUG
SEP
OCT
NOV
DEC

Learn about the most intriguing events and historical facts that occurred on August 22nd throughout history. The 234th day of the Gregorian calendar is August 22. On this day in history, the Cadillac Motor Company was created, Pope Paul VI became the first pope to visit Latin America, and Nolan Ryan became the first Major League Baseball pitcher to reach the milestone of 5,000 strikeouts.
Leo is the zodiac sign for August 22nd. James Corden, Kristen Wiig, and Claude Debussy all have famous birthdays. National Take Your Cat to the Vet Day, National Tooth Fairy Day, and World Plant Milk Day all fall on August 22.

Event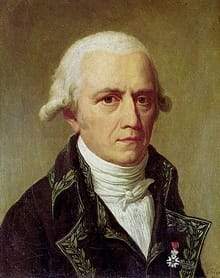 Happy Birthday! (August 01, 1744)
Jean-Baptiste Lamarck, French soldier, biologist, and academic. photo source: wikimedia.org
(August 01, 1907)
The first Scout camp began on Brownsea Island, marking the beginning of the worldwide Scouting movement.
(August 01, 1911)
Harriet Quimby passes her pilot's exam and becomes the first woman in the United States to hold an Aero Club of America aviator's certificate.
(August 01, 1965)
The novel Dune by Frank Herbert was published for the first time. In 2003, it was named the best-selling science fiction novel in the world.
(August 01, 1968)
The coronation of Hassanal Bolkiah, the 29th Sultan of Brunei, is taking place.
(August 01, 1981)
MTV begins airing in the United States and airs its first video, The Buggles' "Video Killed the Radio Star."