Today in History

JAN
FEB
MAR
APR
MAY
JUN
JUL
AUG
SEP
OCT
NOV
DEC

On August 5, learn about the most interesting events and historical facts from across history. The Gregorian calendar's 217th day is August 5th. The United States government imposed the first income tax on this day in 1861. New York City begins construction of the World Trade Centers in 1966. Iraq admits to deceiving the United Nations about biological weapons in 1991.
The 5th of August falls under the sign of Leo. On this day, Neil Armstrong and Jesse Williams were born. National Underwear Day and National Work Like a Dog Day are also observed on this day.

Event
Happy Birthday! (August 05, 1906)
John Huston, American actor, director, and screenwriter. photo source: wikimedia.org
(August 05, 1914)
The first electric traffic light is built in Cleveland, Ohio.
(August 05, 1926)
Harry Houdini pulls off his most famous trick, spending 91 minutes underwater in a locked tank before escaping.
(August 05, 1962)
Nelson Mandela has been imprisoned. He wouldn't be free until 1990.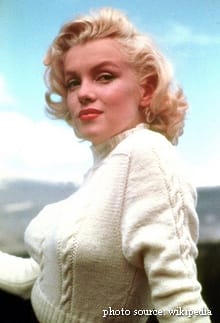 (August 05, 1962)
Marilyn Monroe, an American actress, is found dead at her home after a drug overdose.