Today in History

JAN
FEB
MAR
APR
MAY
JUN
JUL
AUG
SEP
OCT
NOV
DEC

Learn about the most noteworthy events and historical facts that occurred on August 1 throughout history. The 213th day of the Gregorian calendar is August 1st. Christopher Columbus landed in Venezuela in 1948. The first U.S. census is completed in 1780, with a population of just under four million people.
Leo is the zodiac sign for August 1st. On August 1st, Francis Scott Key and Coolio were born. On August 1st, National Girlfriends Day and National Respect for Parents Day are commemorated.

Event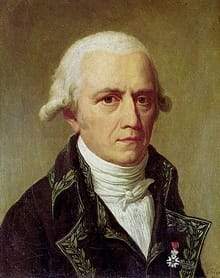 Happy Birthday! (August 01, 1744)
Jean-Baptiste Lamarck, French soldier, biologist, and academic. photo source: wikimedia.org
(August 01, 1907)
The first Scout camp began on Brownsea Island, marking the beginning of the worldwide Scouting movement.
(August 01, 1911)
Harriet Quimby passes her pilot's exam and becomes the first woman in the United States to hold an Aero Club of America aviator's certificate.
(August 01, 1965)
The novel Dune by Frank Herbert was published for the first time. In 2003, it was named the best-selling science fiction novel in the world.
(August 01, 1968)
The coronation of Hassanal Bolkiah, the 29th Sultan of Brunei, is taking place.
(August 01, 1981)
MTV begins airing in the United States and airs its first video, The Buggles' "Video Killed the Radio Star."