2005, just a few years after the millennium's turn, was a year that showed the globe that the next century would be anything but boring. This year saw a number of important developments, particularly in politics and culture. Nonetheless, some significant scientific advances were made, particularly in the field of space exploration. Eris, a dwarf planet, was found during this year. The Huygens probe landed on Titan, Saturn's biggest moon, in the same year. Deep Impact, a space probe, was also launched this year. This spacecraft was designed to investigate the Tempel 1 comet's composition. Surprisingly, the spacecraft successfully landed an impactor probe on the comet, resulting in a 100-meter-wide, 30-meter-deep crater. Incredibly, all three of these incidents occurred in the same month, January 2005.
Iraq held its first parliamentary election since 1958 in terms of politics. Sadaam Hussein's regime had been deposed by an invasion and occupation spearheaded by the United States, but the country's future remained uncertain. The elections were hailed as a big victory for war supporters. North Korea also announced that it had nuclear weapons in this year, escalating tensions between the communist dictatorship and South Korea and the United States.
The horrific 7/7 London bombings occurred in July of 2005. Four Islamic extremists detonated bombs in central London on this day, targeting passengers on the London Underground and a bus. Over 50 individuals were killed, with hundreds more injured.
Pope John Paul II died on April 2nd, and was succeeded by Joseph Ratzinger, a German Cardinal who became Pope Benedict XVI on April 19th, in a momentous cultural event. John Paul II had a tremendous ministry that affected generations of Christians around the world, and the Catholic Church is considering canonising him as a saint. Many people began chanting "Magnus" or "Great" after he died, demanding that he be canonised right afterwards. He is now known as Pope Saint John Paul II, the Great, despite the fact that he will not be canonised until 2014.
Continue reading to discover more about the events of 2005.

Event
(January 05, 2005)
Eris, a dwarf planet, was found two years ago in photos collected at Palomar Observatory in California. photo source: wikimedia.org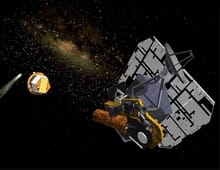 (January 12, 2005)
Deep Impact, a US space mission, was launched in July and launched a 370-kg (810-pound) mass into the nucleus of comet Tempel 1 to examine its cometary structure. photo source: wikimedia.org
(January 14, 2005)
It was the first time a spacecraft landed on a planetary surface in the outer solar system when the Huygens entry probe landed on Saturn's largest moon, Titan. photo source: wikimedia.org
(January 15, 2005)
On the Moon, the ESA's SMART-1 lunar orbiter discovers calcium, aluminium, silicon, iron, and other surface elements. photo source: wikimedia.org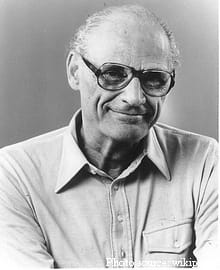 (February 10, 2005)
At the age of 89, Arthur Miller, one of the most prominent playwrights of the mid-twentieth century, died. He was most known for his Pulitzer Prize-winning masterwork, Death of a Salesman.
(February 14, 2005)
YouTube, a video-sharing website founded by Steve Chen, Chad Hurley, and Jawed Karim, would go on to become enormously successful, with over one billion unique users visiting the site each month.
(February 16, 2005)
The Kyoto Protocol went into force, which is an international convention aiming at lowering greenhouse gas emissions that contribute to global warming.
(March 03, 2005)
When American adventurer Steve Fossett landed in Kansas after more than 67 hours in flight on this day in 2005, he became the first person to complete a solo nonstop round of the globe without refuelling.
(March 17, 2005)
Andre Norton, an American author who wrote more than 130 sci-fi and fantasy adventure stories for children and adults, died at the age of 93.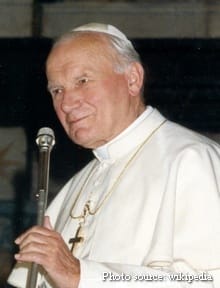 (April 02, 2005)
Pope John Paul II, the first non-Italian pope in 455 years and the first from a Slavic country, died on this day in 2005 in Vatican City as Bishop of Rome and head of the Roman Catholic Church.
(April 09, 2005)
Camilla Parker Bowles was married to Charles, prince of Wales, who was first in line to the British throne.
(April 19, 2005)
Cardinal Joseph Ratzinger was elected to succeed Pope John Paul II, who had died just two weeks before, and was given the name Benedict XVI.
(April 23, 2005)
The first video was posted to the YouTube Web site, and it was of YouTube cofounder Jawed Karim's visit to the San Diego Zoo; one year later, the site had over 100 million videos.
(April 24, 2005)
During a mass in St. Peter's Square in Vatican City on this day in 2005, Pope Benedict XVI (Joseph Ratzinger), the successor to Pope John Paul II, formally took his role as the new leader of the Roman Catholic Church.
(July 29, 2005)
The dwarf planet Eris has been discovered by astronomers, and it is the largest object in the solar system that has not yet been visited by a spacecraft. photo source: wikimedia.org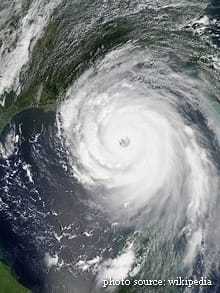 (August 29, 2005)
On August 29, 2005, Hurricane Katrina struck the United States. Gulf Coast and ravaged the region, particularly New Orleans, which suffered devastating flooding once its levees were breached the next day.
(October 02, 2005)
The Pulitzer Prize-winning playwright August Wilson, best known for his cycle of Black American life-themed plays set in different decades of the 20th century, died at age 60.
(October 24, 2005)
Rosa Parks, an African-American civil rights leader who refused to give up her bus seat to a white man in 1955, died at the age of 92, sparking the American civil rights movement. photo source: wikimedia.org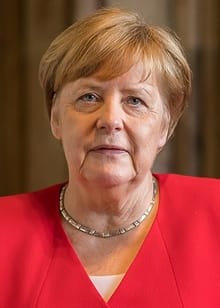 (November 22, 2005)
Angela Merkel, a German politician, was sworn in as the country's chancellor, making her the first woman to occupy the position. photo source: wikimedia.org