2003 was designated as both the International Year of Fresh Water and the European Year of Disability. The film Lord of the Rings: The Return of the King, starring Elijah Wood as Frodo and Sean Astin as Sam, was the highest-grossing film of the year. 50 Cent's Get Rich or Die Trying was the best-selling album of 2003.
On March 12, the World Health Organization designated SARS a worldwide health hazard. SARS had killed around 775 people in 29 nations eight months later, posing a public health hazard to globalisation. SARS transmission from person to person had halted as of July 5, according to WHO.
On August 14, 21 power plants in the United States and Canada shut down in three minutes, affecting over fifty million people in New York, Detroit, and Cleveland, as well as Toronto and Ottawa, Canada. After two hours, the power facilities were able to begin transmission, but some sections of the Northeast were without electricity for more than a day. The interruption impacted businesses, hospitals, commuter trains, airports, and cellar telephone lines, among other sectors. Poor line maintenance by FirstEnergy, an Ohio-based electricity company, was the source of the problem.
Arnold Schwarzenegger, a former Mr. Universe and Mr. Olympia, was elected governor of California on October 7, 2003. Schwarzenegger was one of 135 candidates on the ballot, and after 11 weeks of campaigning, he succeeded Gray Davis as governor of the United States' most populous state, with the world's fifth largest economy. Schwarzenegger was born on July 30, 1947, in Thal, Austria, and became a US citizen in 1983. With nearly 1 million votes, he defeated his nearest competitor.
Saddam Hussein was captured 12 days before Christmas after the United States attacked Iraq in March 2003. Libya, led by Colonel Muammar Gaddafi, decided to dismantle its weapons of mass destruction programmes.
Continue reading to discover more about the events of 2003.

Event
(January 07, 2003)
Christmas, which is on the Coptic Orthodox calendar, was made a national holiday for the first time in Egypt, which is mostly Muslim.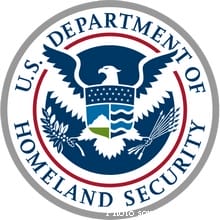 (January 24, 2003)
The Department of Homeland Security of the United States of America is now operational.
(February 01, 2003)
On this day in 2003, while returning to Earth following an orbital mission, the United States space shuttle Columbia disintegrated catastrophically over Texas at a height of roughly 40 miles (60 km), killing all seven crew members.
(February 04, 2003)
Yugoslavia was formally renamed Serbia and Montenegro.
(March 12, 2003)
The World Health Organization (WHO) issued a global health alert, one of the first in a decade, in response to an ailment later dubbed severe acute respiratory syndrome (SARS) that had infected hundreds of people in China, Hong Kong, and Vietnam.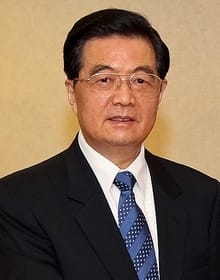 (March 15, 2003)
Hu Jintao became China's president when Jiang Zemin stepped down.
(March 19, 2003)
On this day in 2003, US President George W. Bush launched air assaults on Baghdad, kicking off the Iraq War to depose tyrant Saddam Hussein, who was falsely accused of developing weapons of mass devastation.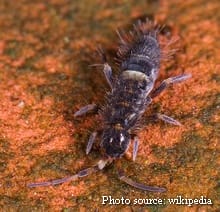 (April 08, 2003)
Springtails (Collembola), long assumed to be among the earliest insect relatives, were discovered to have developed from a distinct group that existed before crustaceans and insects separated.
(April 09, 2003)
Baghdad was captured by US-led forces on this day in 2003, a few weeks after the Iraq War began, with the goal of deposing Iraqi President Saddam Hussein due to his alleged possession of weapons of mass destruction.
(April 10, 2003)
Vodou was formally recognised as a religion in Haiti.
(April 16, 2003)
Michael Jordan, widely recognised as the greatest basketball player of all time, played his final game in the National Basketball Association at the age of 40.
(April 17, 2003)
Finland's Prime Minister Anneli Jäätteenmäki was sworn in, making Finland the second country (after New Zealand) to have a female head of state and government.
(April 28, 2003)
The iTunes Store was launched by Apple in 2003, allowing users to purchase and download music from the Internet directly to their iTunes library; in 2010, the store sold its ten billionth song.
(May 15, 2003)
June Carter Cash, a prominent player in country music best known for her collaborations with the Carter Family and Johnny Cash, died in Nashville.
(June 02, 2003)
Europe embarks on its first mission to another planet, Mars. The European Space Agency's Mars Express spacecraft lifts off from Kazakhstan's Baikonur space complex.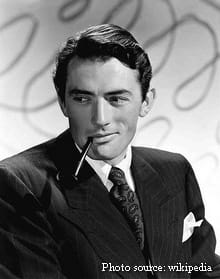 (June 12, 2003)
Gregory Peck, an American actor known for portraying characters of honesty and integrity, most famously Atticus Finch in To Kill a Mockingbird (1962), died in Los Angeles.
(June 26, 2003)
Strom Thurmond, an American politician who became synonymous with the changing political landscape of the South as one of the longest-serving senators in US history, died.
(August 10, 2003)
Russian cosmonaut Yuri Malenchenko was the first person to get married in space on the International Space Station when he wed Ekaterina Dmitrieva, who was in Texas at the time. The wedding was conducted over a NASA satellite connection.
(August 30, 2003)
Charles Bronson, an American actor best known for portraying tough guys, most memorably an architect turned vigilante in Death Wish (1974), died in Los Angeles at the age of 81.
(September 08, 2003)
Leni Riefenstahl, the German filmmaker who was possibly the finest and most influential female director of the twentieth century, died at the age of 101.
(September 28, 2003)
Tennis star Althea Gibson died at the age of 76. She was the first African American to win singles titles at the French Open (1956), Wimbledon (1957–58), and the United States Open (1957–58). photo source: wikimedia.org
(October 15, 2003)
Shenzhou 5, piloted by Yang Liwei, made 14 orbits around the Earth during the flight's 21-hour duration, making China the third country to launch a crewed spacecraft. photo source: wikimedia.org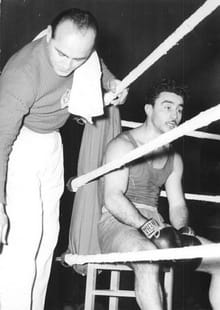 (October 16, 2003)
László Papp, the first three-time Olympic boxing champion, died at the age of 77. He won gold medals in 1948, 1952, and 1956. photo source: wikimedia.org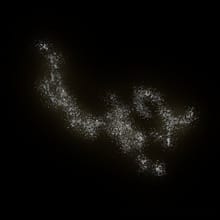 (October 20, 2003) Princeton University scholars find the Sloan Great Wall, which was once the world's greatest cosmological structure. photo source: wikimedia.org
(October 23, 2003)
Soong Mei-ling died at the age of 106. She was the second wife of Nationalist Chinese President Chiang Kai-shek and a significant political figure in her own right. photo source: wikimedia.org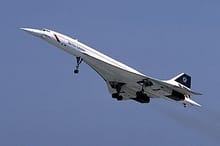 (October 24, 2003)
British Airways' final Concorde flight brought an end to supersonic passenger service, which Air France had already halted in May. photo source: wikimedia.org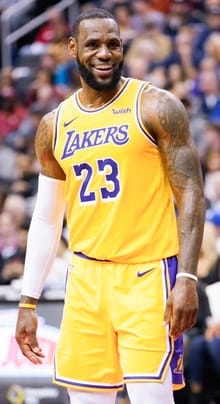 (October 30, 2003) LeBron James, a basketball player from the United States, made his NBA debut with the Cleveland Cavaliers after being drafted straight out of high school. photo source: wikimedia.org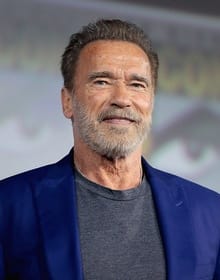 (November 17, 2003)
Republican Arnold Schwarzenegger, an Austrian-born American bodybuilder and film actor, was elected governor of California in 2003 following the recall of the incumbent governor. photo source: wikimedia.org
(November 26, 2003)
The final Concorde flight took occurred on November 26, 2003, with a landing in Filton, Bristol, United Kingdom. photo source: wikimedia.org