The United States' first movie theatre opened in Los Angeles just eleven days before Leon Serpollet established a new speed record of 119 kilometres per hour in an automobile in Nice, France on April 13. Edwin S. Porter's Jack and the Beanstalk picture premiered in 1902.
The Madrid Foot Ball Club was founded on March 6 by a group of football lovers. The club's name was eventually changed to Real Madrid. It is primarily one of the world's most successful football clubs, having won the trophy for best club of the twentieth century in the year 2000. Real Madrid has 11 European Cups, 2 UEFA Cups, 3 Intercontinental Cups, and 3 European Super Cups in its trophy cabinet, as well as 32 Ligas, 19 Copas Del Rey, 9 Spanish Super Cups, 1 League Cup, 2 little world cups, 2 Latin Cups, 18 Regional Championships, 5 Mancomunados, and 1 FIFA Club World Cup. Real Madrid is one of the few clubs that is still run and owned by its members.
Marie and Pierre Curie succeeded in separating radioactive radium salts from pitchblende in their Paris laboratory after several attempts. While investigating pitchblende, the Curies discovered the elements radium and polonium. A. Henri Becquerel, a fellow compatriot, and the Curies shared the Nobel Prize in Physics in 1903.
Owen Wister's novel The Virginian was published by Macmillan Press on May 28. The novel is the first authentic western ever written, and it depicts the lives of Wyoming cowboys. Owen Wister influenced a number of great authors, including Zane Grey, Louis L'Amour, and others. The Femme aux Bras Croises, one of Pablo Picasso's renowned blue phase works, was finished in 1902. The No. 3 Glider, which had an assisted take-off, was flown by the Wright brothers. Herlad de Bradsky and Paul Morin died in Paris after an airship they designed disintegrated.
Continue reading to find out more about the events of 1902.

Event
(January 01, 1902)
The University of Michigan defeated Stanford in the first college football bowl game, which became known as the Rose Bowl; nevertheless, it was not until 1916 that the game became an annual occurrence. photo source: wikimedia.org
(February 04, 1902)
Charles Lindbergh, an American aviator and one of the most well-known characters in aviation history, was born in Detroit, Michigan.
(April 20, 1902)
Radium chloride is refined by Pierre and Marie Curie.
(May 20, 1902)
After defeating Spain in the Spanish-American War in 1899, the United States took sovereignty of the island and granted Cuba freedom.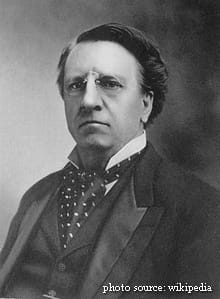 (June 28, 1902)
The Spooner Act is passed by the United States Congress, permitting President Theodore Roosevelt to acquire rights to the Panama Canal from Colombia.
(July 17, 1902)
In Buffalo, New York, Willis Carrier manufactures the first air conditioner.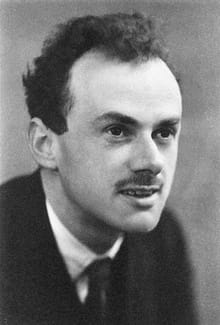 Happy Birthday! (August 08, 1902)
Paul Dirac, English-American physicist and academic, Nobel Prize laureate. photo source: wikimedia.org