According to a United States Census Bureau estimate released in April, the world population reached 4 billion people in 1974. The oil crisis triggered by an embargo on oil shipments to the United States, Europe, and Japan came to an end on March 18th, when most members of the Organization of Petroleum Exporting Countries (OPEC) withdrew the embargo.
On April 25th, a right-wing military coup known as the Carnation Revolution in Portugal ended the country's 48-year dictatorship. In a similar spirit, after seven years of military control, the Greek military junta was replaced by a civilian administration on July 23rd. On August 8, one day after a French high-wire artist finished his renowned high-wire walk between the Twin Towers of the World Trade Center in New York City, President Richard Nixon announced his resignation in the wake of the Watergate Scandal. Nixon was succeeded as the 38th President of the United States by Vice President Gerald Ford, who pardoned his predecessor a month later.
Hank Aaron, a baseball player, equaled Babe Ruth for the most home runs with his 714th on April 8th, a record he would break four days later in Atlanta. On July 7th, West Germany defeated the Netherlands 2-1 to win the 1974 FIFA World Cup. On March 8th, English rock band Queen released "Seven Seas of Rhye," the first of a succession of popular singles, while Hungarian architecture professor Erno Rubikin devised the renowned Rubik's Cube Puzzle.
The Sting, directed by George Roy Hill, received the Academy Award for Best Picture. On November 24th, scientists uncovered the skeleton of an Australopithecus afarensis member called "Lucy." English actor Christian Bale, English singer Victoria Beckham, and Spanish actress Penélope Cruz were all born in 1974.
Continue reading to discover more about the events of 1974.

Event
(January 06, 1974)
Daylight Saving Time began several months early in the United States in an effort to conserve energy during an oil crisis, and was supposed to last for more than a year; however, the move was wildly unpopular, and its duration was eventually changed. photo source: wikimedia.org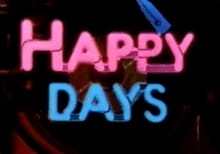 (January 15, 1974)
Happy Days, a nostalgic comedy set in the 1950s and 1960s, premiered on ABC in the United States. photo source: wikimedia.org
(February 07, 1974)
Grenada became independent of the United Kingdom.
(March 29, 1974)
Farmers excavating a well near Xi'an, China, discovered a subterranean cavern, which led to the discovery of Emperor Qin Shi Huang's terra-cotta army, which included 8,000 life-size terra-cotta soldiers and horses.
(April 06, 1974)
The Swedish Europop group ABBA made their international debut when their song Waterloo won the Eurovision Song Contest.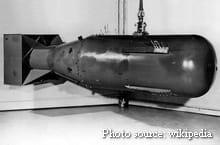 (May 18, 1974)
India successfully detonates its first nuclear bomb in the Rajasthan desert as part of Project Smiling Buddha.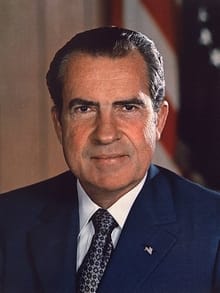 (August 08, 1974)
In a nationwide television broadcast, President Richard Nixon announces his resignation from the presidency of the United States, effective at noon the next day. photo source: wikimedia.org
(August 09, 1974)
As a direct result of the Watergate incident, Richard Nixon resigns as the first President of the United States. Gerald Ford, his Vice President, is elected President.
(September 08, 1974)
After resigning as president of the United States on August 8, 1974, Richard Nixon was pardoned by his successor, Gerald Ford. photo source: wikimedia.org
(October 19, 1974)
Niue becomes a self-governing New Zealand colony. photo source: wikimedia.org