Paul McCartney left the Beatles 12 days after Easter Sunday, and Elvis Presley, the all-American rock and roll singer, visited with President Richard M. Nixon later that year, not just for a social call but also to assist the president with his drug war.
In 1970, the first Earth Day was commemorated. On April 11, Apollo 13 was launched to the moon. This was the third mission to land on the moon. Fred Wallace Haise, John Leonard Swigert, and James Arthur Lovell were three astronauts on the mission to the Fra Mauro highlands of the moon. The mission intended to explore the Imbrium Basin and conduct geological experiments there. An oxygen tank aboard the Apollo 13 burst two days later, on April 13, 1970. Landing on the moon was out of the question, thus the new aim was to send the men back to Earth safely. The Apollo 13 returned to Earth on April 17, 1970.
Oil consumption in the United States of America was at an all-time high at the start of the 1970s decade. The impending energy crisis, which would result in a fuel shortage and a jump in gasoline prices, had no effect on the American populace. The American public was reassured by MPs in Washington, who said that the Organization of Arab Petroleum Exporting Countries (OAPEC) couldn't afford to lose the American market. In retaliation, OAPEC imposed an oil embargo for the majority of 1970 and the following years.
Friday the thirteenth is a day of ill luck. Residents of East Pakistan witnessed this when a cyclone-caused tidal wave killed over 200,000 people on November 13. This was the third storm in the region to kill over 200,000 people.
These and a slew of other events in 1970 paved the way for a new decade of change. It also cleared the way for the 1980s, which were dominated by fashion. Continue reading to discover more about the events of 1970.

Event
(January 22, 1970)
The Boeing 747, the world's first "jumbo jet," makes its inaugural flight from John F. Kennedy International Airport to London Heathrow Airport for launch client Pan American Airways.
(April 22, 1970)
Earth Day, which was started by American politician and conservationist Gaylord Anton Nelson and first observed on this day in 1970 in the United States, helped to spark the environmental movement and swiftly expanded into an international celebration.
(May 04, 1970)
On this day in 1970, the Ohio National Guard opened fire on an anti-Vietnam War demonstration at Kent State University, killing four unarmed students and injuring nine others, further polarising public sentiment against the war.
(September 07, 1970)
Vietnam Television was founded.
(October 04, 1970)
As a result of an accidental heroin overdose, legendary American singer Janis Joplin passed away. photo source: wikimedia.org
(October 08, 1970)
The Nobel Prize in Literature is awarded to Aleksandr Solzhenitsyn. photo source: wikimedia.org
(October 10, 1970)
Fiji became independent of the United Kingdom. photo source: wikimedia.org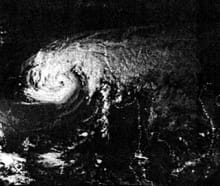 (November 12, 1970)
The Bhola cyclone devastated East Pakistan (now Bangladesh), killing hundreds of thousands of people in the densely populated Ganges-Brahmaputra delta; it was possibly the deadliest tropical cyclone in recorded history and one of the world's largest natural disasters. photo source: wikimedia.org
(November 25, 1970)
Mishima Yukio and four members of his Shield Society, a private army founded to maintain Japan's martial spirit, stormed a military headquarters in Tokyo on this day in 1970, and he later committed seppuku. photo source: wikimedia.org