A number of political events occurred in 1934 that helped to set the stage for World War II. The Austrofascist Federal State of Austria is established under the 1934 Constitution in May. The Night of the Long Knives began on June 30th in Germany. From July 2nd to July 2nd, the Nazis will carry out a series of political assassinations in order to keep Hitler in power. In August, Hitler was named Führer of Germany, a title that conferred on him the powers of Chancellor of the Republic and President, thereby making him Germany's only ruler. During a referendum, 90 percent of the populace voted in favour of the change.
Under Mao Zedong's command, the People's Liberation Army began the Long March, travelling almost 5600 kilometres while fleeing Nationalist forces. Mao would go on to become the Communist Party's leader in China. Augusto César Sandino, a revolutionary leader in the Americas, is slain on February 21st in Nicaragua.
On May 23rd, the famed outlaws Bonnie and Clyde are arrested and murdered in the United States. On March 3rd, another American criminal, John Dillinger, a bank robber who caught the Western world's interest, fled from jail in Crown Point, Indiana, using a wooden pistol. A few months later, he was shot and died in Chicago.
On January 7th, the legendary comic strip Flash Gordon premiered, while on June 9th, Disney's Donald Duck had his first appearance in "The Wise Little Hen." Rudyard Kipling and William Butler Yeats received the Gothenburg Prize for Poetry. Canadian former Prime Minister Jean Chrétien, Israeli economist and Nobel Laureate Daniel Kahneman, Italian actress Sophia Loren, Canadian poet, novelist, and singer-songwriter Leonard Cohen, American inventor Robert Moog, French actress Brigitte Bardot, and American astronomer Carl Sagan are among the notable people born in 1934.
Continue reading to discover more about the events of 1934.

Event
(February 12, 1934)
Bill Russell, a brilliant defensive centre in NBA history and the first Black coach of a major professional American sports team (the Boston Celtics), was born in the United States.
(March 22, 1934)
The first Masters Tournament was held in Augusta, Georgia, at the Augusta National Golf Club.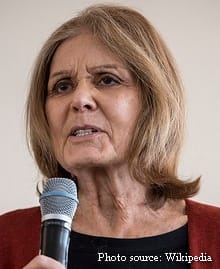 (March 25, 1934)
Gloria Steinem, an American feminist and activist who helped create Ms. magazine (1972) and was a key champion of the women's liberation movement, was born.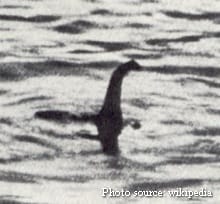 (April 21, 1934)
The iconic image depicting the Loch Ness monster's little head and neck, widely known as the "surgeon's photograph," generated an international sensation but was eventually discovered to be a fraud, according to the Daily Mail.
(May 23, 1934)
The renowned American bandits Bonnie and Clyde were killed in a police shootout near Gibsland, Louisiana.
(October 22, 1934) Pretty Boy Floyd was finally shot today in a corn field in Ohio by G-Men from Hoover's FBI team after refusing to surrender. Floyd is reported to have chosen a shootout death to the electric chair. Pretty Boy Floyd had added four new notches to his notorious fob watch in June when he attempted to free fellow robber Nash during a machine gun battle in Kansas City. Four G-Men agents were killed and Nash was killed in the crossfire, and the G-Men vowed to find Floyd as the most wanted killer in America at that point. photo source: wikimedia.org