Higher education institutions have lasted for hundreds of years, and in some cases, millennia, but not all have survived. Throughout history, many of the oldest known institutions have been disbanded, split into different organisations, or been modernised beyond recognition. The historic legacies of the ancient institutions that still exist today are essential for demonstrating their ability to adapt to current situations and remain relevant in a globalised society despite fierce competition.
Many of these universities are now among the world's most prestigious and well-known. There is a lot to learn about the histories of each institution. Following is a list of the world's oldest universities.

1: University of Bologna
Location: Italy
Established in: 1088
The Institution of Bologna, founded in 1088, is Europe's oldest surviving university and one of Italy's most prominent universities. It is the world's oldest university and the first university in the sense of a higher-learning and degree-awarding institution, since the term universitas was invented at its founding.
The school, which was once seen to be the epicentre of canon and civil law, has become a model for modern colleges, attracting researchers from all over the world. Bettisia Gozzadini, the first woman to get a university degree and teach at a university, received her education here.
2: University of Oxford
Location: United Kingdom
Established in: 1096
Oxford is possibly the most illustrious university in the world, having been founded in 1096. The institution had no structures in its early years, thus lectures were held in rented halls and churches. The University of Oxford is the world's second-oldest university in continuous operation and the oldest in the English-speaking world.
The institution has grown to encompass 39 semi-autonomous colleges, six private halls, and a variety of academic departments throughout hundreds of years. Among the university's great accomplishments are the education of 28 British prime ministers, 72 Nobel laureates, and 160 Olympic medalists. Oxford is home to the oldest university museum in the world, as well as the world's largest university press and the nation's largest academic library system.
3: University of Cambridge
Location: United Kingdom
Established in: 1209
The Cambridge, behind the Universities of Bologna and Oxford, is Europe's third-oldest institution, having been founded in 1209. Cambridge is regarded as one of the world's most elite institutions.
Oxford and Cambridge are together referred to as Oxbridge, and are thought to have grown out of an alliance of intellectuals who left the University of Oxford after a disagreement. The Cambridge Union, the world's oldest debating society, is based at the institution, as is Cambridge University Press, which is thought to be the world's oldest university publishing house.
Many prominent alumni, including eminent mathematicians, physicists, politicians, attorneys, philosophers, playwrights, and actors, have attended Cambridge. 121 Nobel laureates, 11 Fields Medalists, 7 Turing Award winners, 47 heads of state, and 14 British prime ministers have all been students, alumni, faculty, or research employees at Cambridge as of October 2020..
4: University of Salamanca
Location: Spain
Established in: 1218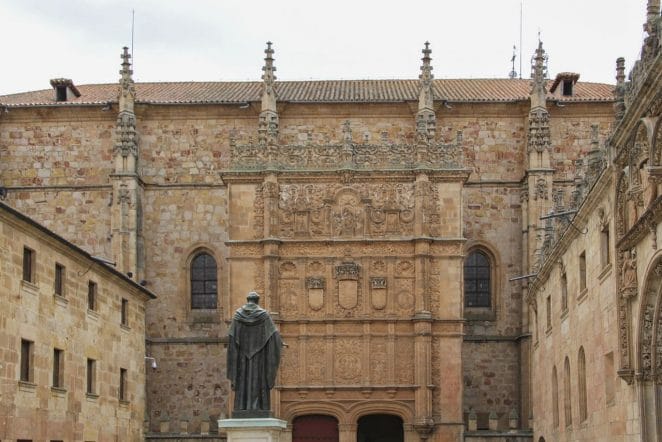 Salamanca University is a Spanish higher education institution in Salamanca, Castile and León. Alfonso IX, King of Castile, founded it in 1218. It is the oldest university in the Hispanic world, as well as one of the world's oldest operating universities.
Salamanca had a cathedral school before the university was founded, with records dating back to 1130. It is one of only two Hispanophone colleges in the world with a Memorandum of Understanding with the United Nations to teach language experts for the UN. The Association of Language Testers in Europe (ALTE) was founded in 1989 by the University of Salamanca and the University of Cambridge.
5: University of Padua
Location: Italy
Established in: 1222
The University of Padua is located in the northern Italian city of Padua. Founded in 1222, it is the world's fifth-oldest surviving university. In 2021, Censis institute ranked it second "best university" among Italian institutions of higher education with more than 40,000 students, and ARWU listed it among the top 200 universities in the world.
The institution features a geology museum as well as Europe's oldest botanical garden. Distinguished Renaissance philosophers, artists, and scientists, including Galileo, were among its lecturers.
6: University of Naples Federico II
Location: Italy
Established in: 1224
The University of Naples Federico II, which was founded in 1224 and is presently divided into 26 departments, is the world's oldest public non-sectarian university. It is known for its research.
It was Europe's first university dedicated to the training of secular administrative employees, and it is one of the world's oldest academic institutions. It is the world's oldest public higher education and research institution.
The university has educated a number of noteworthy personalities, including Italian political leaders and merchants, notably Roman Catholic theologian and philosopher Thomas Aquinas and Giambattista Vico.
7: University of Coimbra
Location: Portugal
Established in: 1290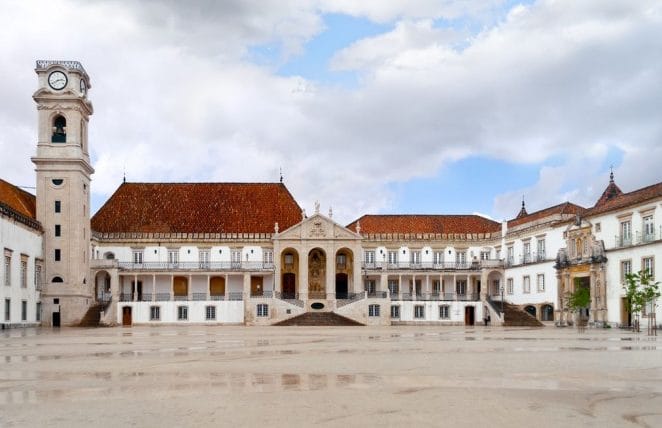 The University of Coimbra is a public university in Portugal that was founded in 1290 in Lisbon. The institution relocated several times before settling permanently in Coimbra in the 16th century. The university is one of the world's oldest continuously operating universities, as well as the oldest in Portugal, and it has had a significant impact on the development of higher education in the Portuguese-speaking world.
Many well-known Portuguese figures who have made significant contributions in areas ranging from politics to culture to science have been students or instructors at the university. Lus de Cames, Portugal's national poet, Pedro Nunes, several statesmen, prime ministers, and presidents of Portugal, as well as Nobel Prize laureate António Egaz Moniz, are among Coimbra's graduates.
8: University of Valladolid
Location: Spain
Established in: 1293
The University of Valladolid is a public university in the Spanish city of Valladolid, which is part of the Valladolid province in the autonomous region of Castile and Leon. It is one of the world's oldest universities, having been founded in the 13th century.
The University of Valladolid (UVa) is a Spanish public university that was formed in 1241 as a removal of studies from the University of Palencia, which was founded between 1208 and 1212 by Alfonso VIII of Castile.
In the nineteenth century, it was restructured as a state university. Faculty of law, science, arts and philology, medicine, and economics and business administration make up the modern university. There are several colleges for business, engineering, and education, as well as a liberal arts undergraduate institution.
9: University of Perugia
Location: Italy
Established in: 1308
The University of Perugia is an Italian public university located in Perugia. It was formed in 1308, as evidenced by Pope Clement V's Bull recognising the Studium Generale's birth. Law, medicine, letters and philosophy, political science, economics, veterinary medicine, agriculture, pharmacy, and physical and biological sciences are among its current faculties.
Eleven popes, former Governor General of Canada Michalle Jean, and artist Suze Rotolo are among the alumni. Past professors include Luca Pacioli, the father of accounting in the 15th century, and Pope Sixtus IV.
10: Charles University
Location: Czech Republic
Established in: 1348
The University of Prague is the Czech Republic's oldest and largest university. It is one of Europe's oldest continuously operating universities. Charles University was established in 1348, making it one of the world's oldest universities. It is also known as a modern, vibrant, cosmopolitan, and prominent higher education institution. It is the country's largest and most prestigious university, as well as the best-rated Czech university in worldwide rankings.
Sources:wikipedia; Top Universities