Everyone's life is enriched by music, whether it's through the songs they listen to or the lyrics they sing. Music is a crucial part of life, and the songs that you listen to can have a positive impact on your life. It is possible for a song to provide emotional support, to assist you in getting through difficult situations, or to remind you of a special event in your life.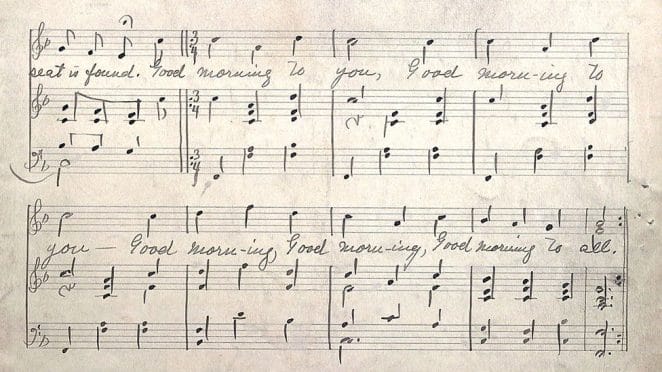 The Most Commonly Sung English Song in the World
The song "Happy Birthday to You" is certainly the most often sung English song in the world, as well as the most recognised English song in the world, according to the 1998 edition of the Guinness Book of World Records. The basic lyrics of the song have been translated into at least 18 languages.
70 People Sing the Happy Birthday Song in Their Country
Did You Know?
In 1933, Lucille Lipps, a Western Union operator, sang the Happy Birthday Song to Rudy Vallee on behalf of a fan. It was the world's first singing telegram.
Marilyn Monroe's version of "Happy Birthday to You" to U.S. President John F. Kennedy in May 1962 is one of the most well-known renditions of the song in history.
On March 8, 1969, the Apollo 9 crew sang a belated "Happy Birthday" to Christopher C. Kraft Jr., the Manned Spacecraft Center's (MSC) director of Flight Operations. They later sang an appropriately timed "Happy Birthday" to Charlotte A. Maltese, the Apollo 9 crew secretary.
On June 12, 1996, Patty Smith Hill and her sister, Mildred Jane Hill, were inducted posthumously into the Songwriters Hall of Fame.
Warner Music acquired ownership of the song in 1988. According to Warner Music Group, the song generated approximately US$5,000 per day (US$2 million per year) in royalties in 2008.
For the Curiosity rover's first birthday on Mars, NASA programmed the sample-analysis unit to vibrate in sync with the song "Happy Birthday," which the rover sang to itself on Aug. 5, 2013, to mark the occasion.
In 2016, Warner/Chappell agreed to pay a $14 million settlement to people who had licensed the song, and a court decided that the song was in the public domain as a result of the settlement.
In a video first broadcast by Conde Nast Traveler in 2018, people from 70 different nations sung their traditional birthday songs. Along with this broad range of countries, these birthday songs are popular in France, Spain, Germany, and Italy, as well as China, South Korea, South Africa, Malaysia, Lebanon, and Egypt, to name a few.
Sources:Wikipedia, Wikipedia, Sound Beat,  Nasa, Nasa, Quartz, BBC