Today in History

JAN
FEB
MAR
APR
MAY
JUN
JUL
AUG
SEP
OCT
NOV
DEC

On February 28, learn about the most interesting events and historical facts that occurred throughout history. The Gregorian calendar's fifty-ninth day, February 28th, commemorates the end of the first Gulf War and the maiden flight of the RQ-4 Global Hawk, the first unmanned surveillance aircraft allowed to file its own flight plans and frequently operate in US civilian airspace.
Pisces is the zodiac sign for February 28. Geoff Nicholls, Gilbert Gottfried, Patrick Monahan, and Ali Larter all have February 28th birthdays. The 28th of February is also National Chocolate Soufflé Day.

Event
(February 28, 1901)
Linus Pauling, an American chemist who won two Nobel Prizes for Chemistry in 1954 and Peace in 1962 (for efforts to limit the spread of nuclear weapons), was born.
(February 28, 1922)
With a Unilateral Declaration of Independence, the United Kingdom dissolves its sovereignty over Egypt. Egypt has been recognised as a sovereign nation.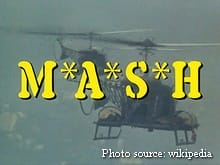 (February 28, 1983)
The final episode of the hugely popular TV show M*A*S*H aired, with an estimated 106 million viewers tuning in.
(February 28, 1986)
Olof Palme, Sweden's globally recognised prime minister (1969–76, 1982–86), was assassinated on this day in Stockholm in 1986 because of his strong pacifist ideals, which included opposition to the Vietnam War.
(February 28, 1986)
Pope Benedict XVI resigns as Pope of the Catholic Church, the first since Pope Gregory XII in 1415.
(Died on February 28, 2020)
Sir Lenox Hewitt, Australian public servant (b. 1917).