Today in History

JAN
FEB
MAR
APR
MAY
JUN
JUL
AUG
SEP
OCT
NOV
DEC

On October 5, learn about the most interesting events and historical facts from across history. The Gregorian calendar's 278th day is October 5th. On this day, 31 people were died in the Ladbroke Grove train catastrophe in west London; the United States Public Broadcasting Service (PBS) was established; and a workers' strike in Hollywood degenerated into a brutal riot at the Warner Brothers Studios entrance.
The 5th of October falls under the sign of Libra. Actress Kate Winslet and late comedian Bernie Mac were both born on October 5th. World Teachers Day, National Be Nice Day, and World Teachers Day are all celebrated today.

Event
Happy Birthday! (October 05, 1713)
Denis Diderot, French philosopher and critic. photo source: wikimedia.org
(October 05, 1813)
On this day in 1813, during the War of 1812, a British army led by the legendary Tecumseh was destroyed by US troops in the Battle of the Thames in what is now Ontario, Canada.
(October 05, 1975) Kate Winslet, an English actress noted for portraying strong, independent women, was born. photo source: wikimedia.org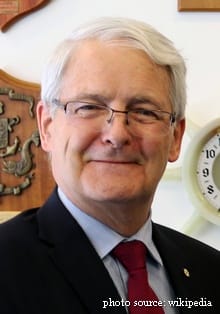 (October 05, 1984)
Marc Garneau becomes the first Canadian in outer space.
(October 05, 2011)
Among the world's most successful businessmen, Steve Jobs was a pioneer of the personal computer era who co-founded Apple and turned it into one. photo source: wikimedia.org