COVID-19 has taken the world by storm, and it is now imperative that we prepare for the worst possible outcome. While getting vaccinated is the most effective approach to protecting yourself against disease, there are some steps you may take to keep yourself safe. The use of a surgical face mask is one of the most straightforward and efficient methods of staying safe in the workplace.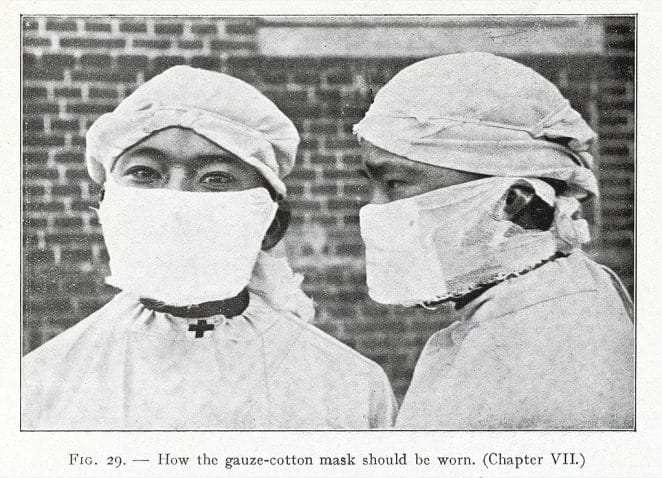 The Inventor of the Surgical Face Mask
Dr. Wu Lien-teh, a Chinese-Malaysian epidemiologist, is credited with inventing the first surgical face mask that eventually evolved into the N95 mask. The late Dr. Wu was involved in the fight against a highly contagious pneumonic plague (Manchurian plague of 1910–1911) that was transmitted from person to person through a respiratory transmission plague in China, and he helped create measures such as mask-wearing that are still being used today in the fight against COVID-19.
Did You Know?
Wu Lien-teh is the first student of Chinese descent to receive a medical degree from Cambridge University.
He was the first Malaysian and the first person of Chinese ancestry to be nominated for the Nobel Prize in Physiology or Medicine in 1935 for his work to control the pneumonic plague.
Dr Wu Lien-teh is widely regarded as the "Father of Modern Chinese Medicine," and an institute in Harbin is dedicated to him in his honour.
Wu Lien Teh's bronze statues were erected at Harbin Medical University in order to honour him and to commemorate his achievements to medical science.
The Wu Lien-teh Institute, located in Harbin, was officially inaugurated on December 24th, 2015.
In Ipoh Garden South, there is a road named for Dr. Wu. Wu Lien Teh Garden is located in Penang, near the Penang Free School, where he had his early schooling. In 2019, a new road in George Town was named Jalan Dr Wu Lien Teh.
To commemorate Dr.Wu's achievements, Google created a doodle in March 2021 picturing Wu putting together surgical masks and distributing them to lessen the risk of disease transmission.
Sources:Wikipedia, Google doodle, USA Today, The Star, Dr. Wu Lien-Teh Society